We help medical laboratories, regardless of their local or global level, to provide customers access to their test results online for free using PCs connected to the internet or via a free mobile application without any need to create or develop complex or expensive programming. This process occurs within simple and easy steps at a nominal cost or free or even a financial return for the laboratory.
We also provide a health information generator that interprets the lab test results for the patients to be viewed online as well to give knowledge about their health hazards and effects in easy and simple language but medically reliable and science-based explanations of what their values mean.
You can get an innovative and unique electronic service for medical laboratories worldwide as a truly great step for laboratory medicine towards better technology.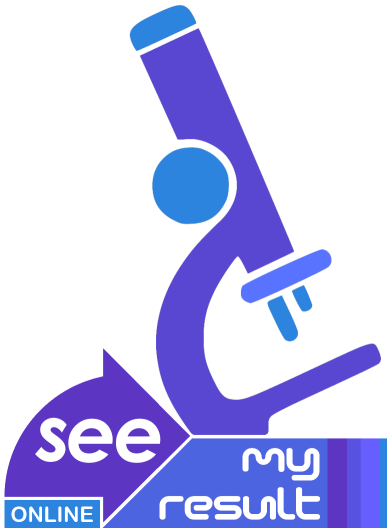 (seeMyResult)™ is an electronic service that acts as an intermediary between two parties:
☛ First Party: Medical laboratories all over the world
☛ Second Party: The patient who performed medical test(s) at the first party

♦ This system enables laboratories to upload their patient test result reports online using a unique control panel at any time, for unlimited number of patients and unlimited number of test reports.
It also allows the laboratory to give unique username and a password to its patient to enable accessing his/her test result reports online without re-visiting the laboratory to receive the printed paper report.

♦ This e-service also provides a full reliable medical interpretation for each uploaded test result report to be reviewed by the patient as an added distinctive service.

♦ The patient can review his/her test result reports and their interpretation reports online any time and everywhere with the ability to save and print these reports. This is done using the usual Internet browser from any computer or using a free mobile application that we provide (supports Android and iOS systems).

♦ The lab can also promote this service to its benefit by all means available to it to inform its customers about providing their test results online for free.



It is known that providing test results online for patients is a special prestigious service monopolized by major laboratories, because of the great potential and high financial costs not borne by minor labs. From here we decided to make this special service available for all labs all over the world through (seeMyReult)™ e-service in addition to another distinctive and unique service globally to interpret the uploaded test result reports.

◉ This service is currently available in both Arabic and English versions to cover as many potential customers as possible. Many other languages, such as German, French, Portuguese and Turkish, are being added in the near future



seeMyResult™ E-SERVICE PROCESSING STEPS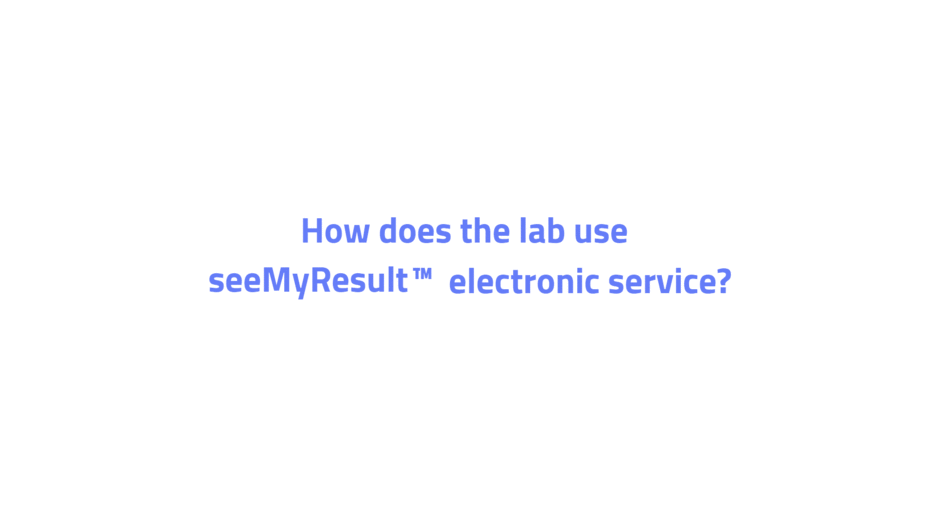 TEST REPORT UPLOAD
According to your available reports' balance, you can upload test results accompanied with their interpretations
NO SPECIAL EQUIPMENT
There will be no need to buy a new PC, to upgrade it or even to hire additional qualified employees
NO TRAINNING REQUIRED
Get started without any need for special training, you will have a full control with minimal technical capabilities
NO SUBSCRIPTION FEES
Any medical laboratory all over the world can enjoy FREE subscription
ONLINE PAYMENTS
You can buy extra uploadable reports' balance online using credit cards
TEST RESULT INTERPRETATION
Providing a full medical test report interpretation in simple & easy way

HOW TO SUBSCRIPE AND MANAGE IT



⚑ In order to get this service to upload your patients' test results online in addition to our exclusive test result interpretation service, and to evaluate it for FREE, all you have to do is getting started for FREE and GO!

⚑ Your FREE subscription will include an initial balance of 3 test result reports available to be uploaded for your patients, in addition to 3 test markers available to be interpreted

⚑ Although there will be future paid fees to add extra test reports' balance, the lab may easily convert that paid service to a completely FREE SERVICE by charging these costs to its patients. The lab will charge a nominal surcharge on the usual test cost to be paid by the patient (in return for an additional service)

⚑ The laboratory may also add extra fees (according to its desire) to get additional revenue as an extra profit for the laboratory. It goes beyond being a free subscription to a profit generator for the lab own benefit

⚑ Consideration should also be given to the amount of printed reports, printer inks, and lab promotional paper envelopes that will save their money throughout the year to replace with uploading reports online. Many funds could be saved, which may exceed these annual subscription fees

⚑ For more information, please review the following tutorial video: